HEED NYC Partners with New York Graffiti Artist to Produce Limited Edition Collection
Posted by TAHEED WATSON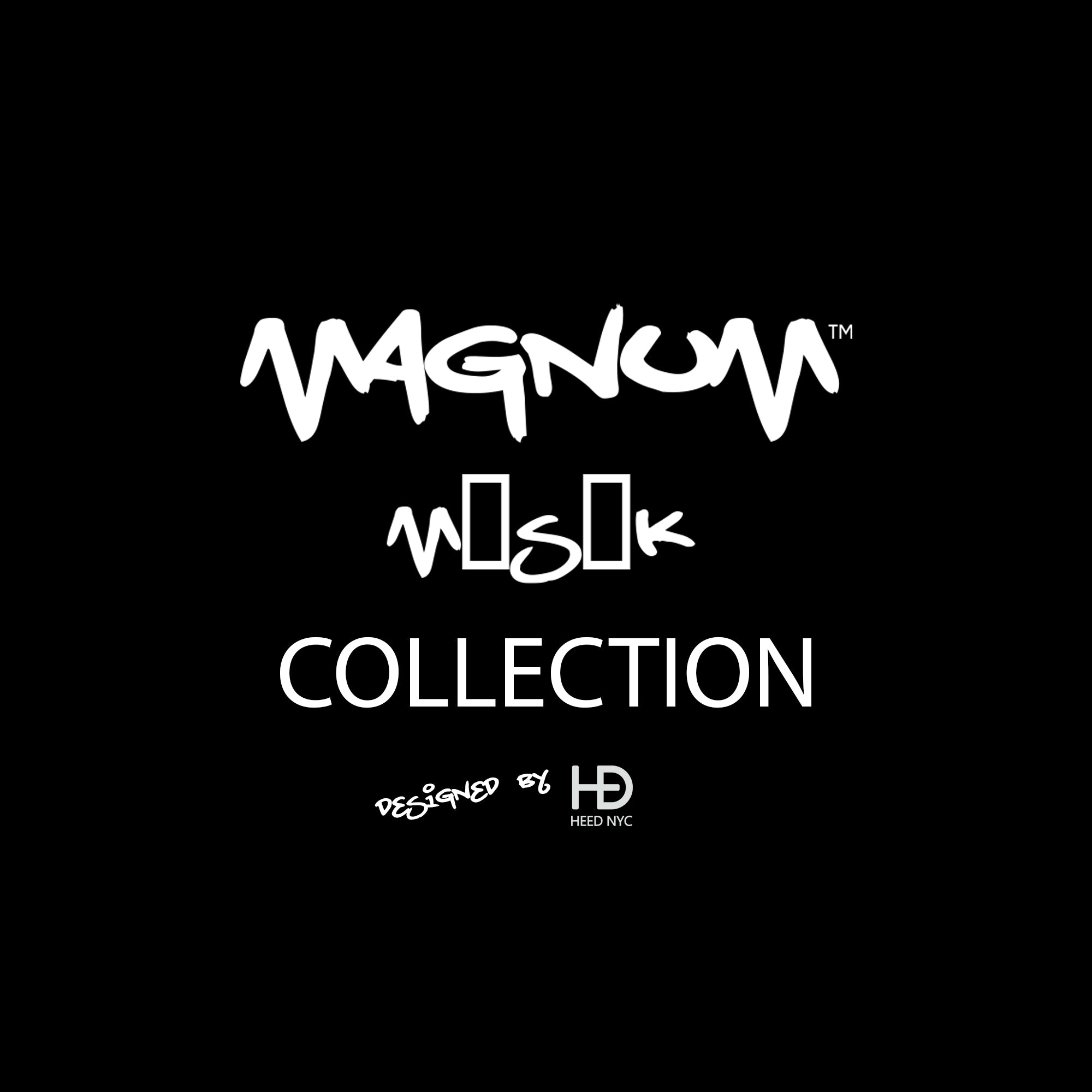 HEED NYC IS PROUD TO PARTNER WITH FAMOUS NEW YORK GRAFFITI ARTIST MAGNUM TO PRODUCE "MAGNUM M.S.K." A LIMITED EDITION COLLECTION INSPIRED BY HIS ORIGINAL ARTWORK
HEED NYC, a Manhattan NY based luxury fashion design company, has partnered with famous 80's New York graffiti artist Tomas Rivera a.k.a. "Magnum" to produce a limited edition collection called "MAGNUM M.S.K". The collection highlights MAGNUM's original graffiti artwork incorporated on ready-to-wear, sneakers, bags & fashion accessories.
Tomas a.k.a. MAGNUM is one of the original founders of the highly respected 80's graffiti crew the Manhattan Subway Kings (M.S.K) located in and around Inwood, Manhattan, which is across the river from the birthplace of Hip Hop "the boogie down" BRONX. Like many NYC graffiti groups of that time, M.S.K. was well known for marking their name and expressing their love for street art on the New York subway trains. "Art has always been my first love. For us graffiti was a way for us to express ourselves, show our status as a crew against other crews and to immortalize our art for all of the city to see. The trains were the perfect canvas because our art would travel throughout the boroughs and let people know we were there. It literally gave us a vehicle to share our art with all of New York" says Rivera.
In spite of Rivera's views of graffiti as art, graffiti crews became more and more controversial in the 80s as many viewed the art on the subway trains as an act of vandalism and in May of 1989 the Clean Train Movement ACT was started as a way to remove all of the subway cars found with graffiti on them out of the transit system. Because of the success of this new act, the graffiti that was once reserved for the trains moved into the streets. This created further discontent with some unappreciative public. "There was a blurred line between what we felt was an act of artistic expression and others who thought we were destroying the city with vandalism." says Rivera.. 
In the 80's graffiti became even more popular and one of the four main elements of hip hop culture (along with rapping, DJing, and break dancing). The relationship between graffiti and hip hop culture continued to rise and such films as "Beat Street" were created to further evangelize the movement on screen.
Today the  graffiti art form has moved from streets to the art gallery world. Galleries have been created that highlight some of the original art pieces that use to dawn the trains and walls throughout the NYC boroughs. Most if not all of the artwork from MAGNUM has since been removed from the walls and trains in NYC. Thankfully, MAGNUM was able to capture some of his greatest original art-work on camera. HEED NYC has used these images to produce the MAGNUM MSK COLLECTION on apparel, sneakers and bags. The collection was released in December of 2020. Items from the collection can be found on heednyc.com or manhattansubwaykings.com. "Art and Fashion is a perfect marriage as both are ways of expressing ones self. I am truly excited to have our company produce this unique collection with MAGNUM. His colorful art brings the sneakers, bags and other apparel we produced to life and moreover tells a story that has forever been immortalized in each product of the collection." says Taheed R Watson Founder and Creative Director of HEED NYC.
About HEED NYC
HEED NYC is a New York based luxury fashion house producing ready-to-wear, leather goods, hand bags, scarves, shoes, fragrances, eyewear, timepieces and accessories. 
Contacts:
HEED NYC
212-641-0945
info@heednyc.com
35 W 33rd St, NY, NY 10001
IG: @heednyc
Heednyc.com
Tomas Rivera a.k.a. MAGNUM
IG: @magnummsk
manhattansubwaykings.com Collection 2019 Sale 70% Off Title for image