On the Road Mija Interview with HEED NYC official brand ambassador and Mexican DJ GLO MY
Posted by TAHEED WATSON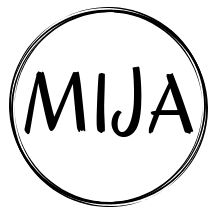 On the Road Mija Interview with HEED NYC official brand ambassador and Mexican DJ GLO MY
Hola Mija! I'm excited to share this week's story with you. Jimena better known as GLO MY is a Mexican DJ. 
GLO MY has made a name for herself in underground and big-room circuit in Mexico. She has also has achieved local residences in different places of the CDMX, and has performed in just about every major club you can name throughout the country. She has also performed on several international radio shows such as HNB (Italy) and KHZ Radio (UK). 
In this interview she shares with us a little about herself, the places she would like to visit, some advice for women looking to follow their dreams and, what she thinks makes her home country, Mexico so special. 
Tell us about you, What's your name?, Where are you from?, What's your passion?My name is Jimena García , I'm from Mexico City  & music is my passion.   
What is something you enjoy about traveling around Mexico?                                    

 

Definitely food diversity, beautiful landscapes and the different environments in which you can always find interesting people.
As a DJ you experience the Mexican party scene constantly. What are some areas that people interested in experiencing this environment should definitely check out?     Sometimes djs are too focused on a few genres and they also tend to only focus on mainstream music. I think djs should also try to focus on experimenting with new electronic music. Party goers should be paying a lot of attention to warehouse parties and underground clubs where djs are allowed to play around a bit more with different genres.
Tell us about your music, what makes it unique?                                                                   I tend to grab a few grooves from all the genres I like and then I mix it all together, that's what makes my music unique.
What are some places you want to visit someday?  Music festivals around Europe for sure like and clubs like Dekmantel and Berghain. Also, I've been wanting to show people in the US what Mexican producers have to offer, I would also love to visit south America for a few years now.
Talk to us about your partnership with HEED NYC. This collaboration with HEED [A luxury brand based in New York &, established in 2017] kicked off when me and Taheed were talking about my music and some ideas that I had and that led to a good relationship between us and then to the collaboration. 
What lessons have you learned while traveling around Mexico?  For example there's some areas where people treat you really good as an artist and a lot of the people I perform for are really gentle and generous with me.
Do you have any advice for other women that are scared to follow their dreams? There's no bigger obstacle than yourself and once you overcome that then there's nothing to fear about and even though in a lot of areas it's difficult to prosper as a woman you have to use that to your advantage.
What things do you wish people knew about your country? That we as Mexicans are very welcoming, we like to treat everyone well and that there's a lot of potential here.
Everyone has different things that they think make their country special. What do you think makes Mexico special? The vast diversity in all aspects of life. 

How can people connect with you online? Where can they find your music?

I'm on IG like Glomy and  if you guys look for Glomy in any of  the online music stores you will for sure fin my music there Collection 2019 Sale 70% Off Title for image